Trusted Residential Pest Control Solutions for All Your Pest Control Needs!
Dealing with unwanted pests in and around your home? If so, we can help! From ants and bed bugs to rodents and mosquitoes, we provide a variety of quality residential pest control services to eliminate your pest problems, no matter what pests you're dealing with. Here at Clanton Pest, our pest control plans work to not only eliminate current pest pressures but to prevent them from reoccurring in the future. If you're located within our East Central Mississippi service area, give us a call today to get started!
Our General Pest Control Plans
If you're looking for general pest control services to help keep your home and property pest-free, we offer a monthly treatment plan to keep the most common pest invaders found in our area out of your home. This plan provides coverage for a wide range of pests, including Argentine ants, odorous house ants, boxelder bugs, Oriental cockroaches, silverfish, centipedes, millipedes, crickets, earwigs, sowbugs, spiders, and more.
In addition, you can also add the following services to your plan:
Flea control services
Rodent control (mice and rats)
Stinging insect control (wasps and hornets)
Carpenter ant control services
Here at Clanton Pest, we believe in providing only the best services for our customers. When you invest in our customizable monthly pest control services, you can rest assured that your home is protected from pests. While performing these services, our team of highly-trained technicians will follow a proven pest management process to ensure maximum effectiveness and long-lasting results.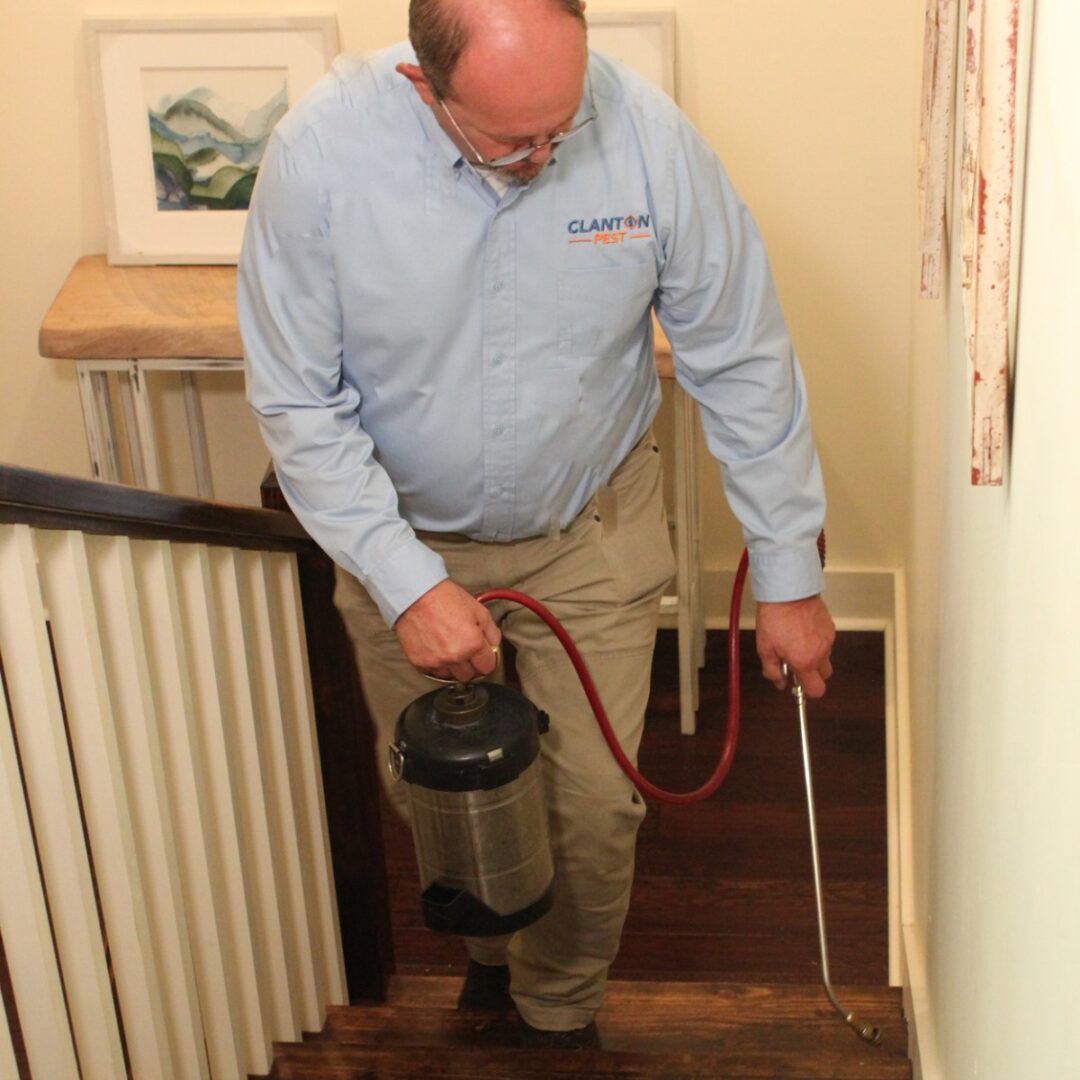 Our Pest Control Treatment Process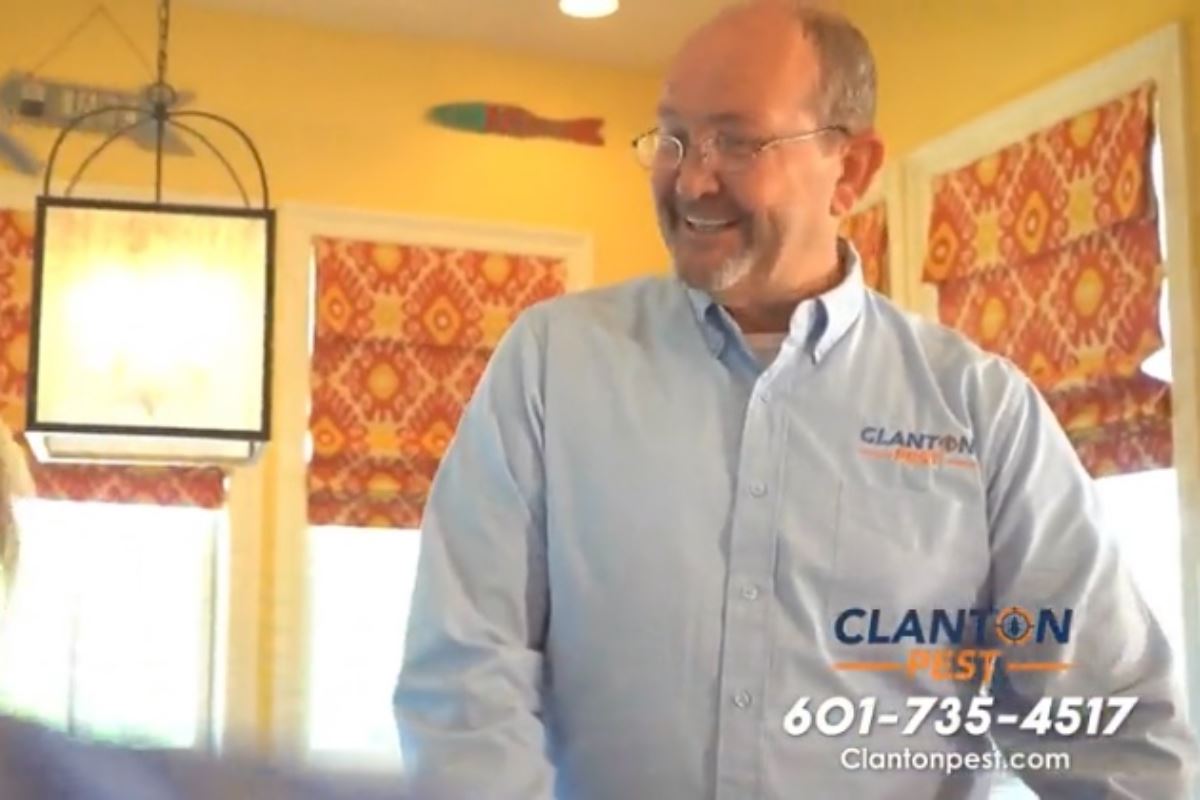 Our Additional Pest Control Services
If you're looking for a specialized service for a specific pest rather than a general pest control program, we offer a number of different options that can be customized based on your specific needs. Some of our popular options include:
Quality Mosquito Abatement
Our mosquito control begins with an inspection to determine the source of your mosquito problem. After, we'll treat the common areas of mosquito activity with our backpack misting machine and educate you on how to reduce the mosquito populations around your home. Our mosquito control includes monthly follow-up visits. In addition, we offer traditional and organic treatment options. We do mosquito abatement using either traditional, organic or IPM methods.
Rodent Exclusion & Removal
During our rodent control process, we'll first perform a thorough inspection of your home to determine where the problem areas on your property are and how best to resolve the issue. Next, we'll place rodent bait stations in strategic locations both inside and outside your home to help eliminate your rodent problem. Additionally, we offer sanitation and removal services to help clean up the mess that these rodents leave behind (torn insulation, nests, excrement, etc.).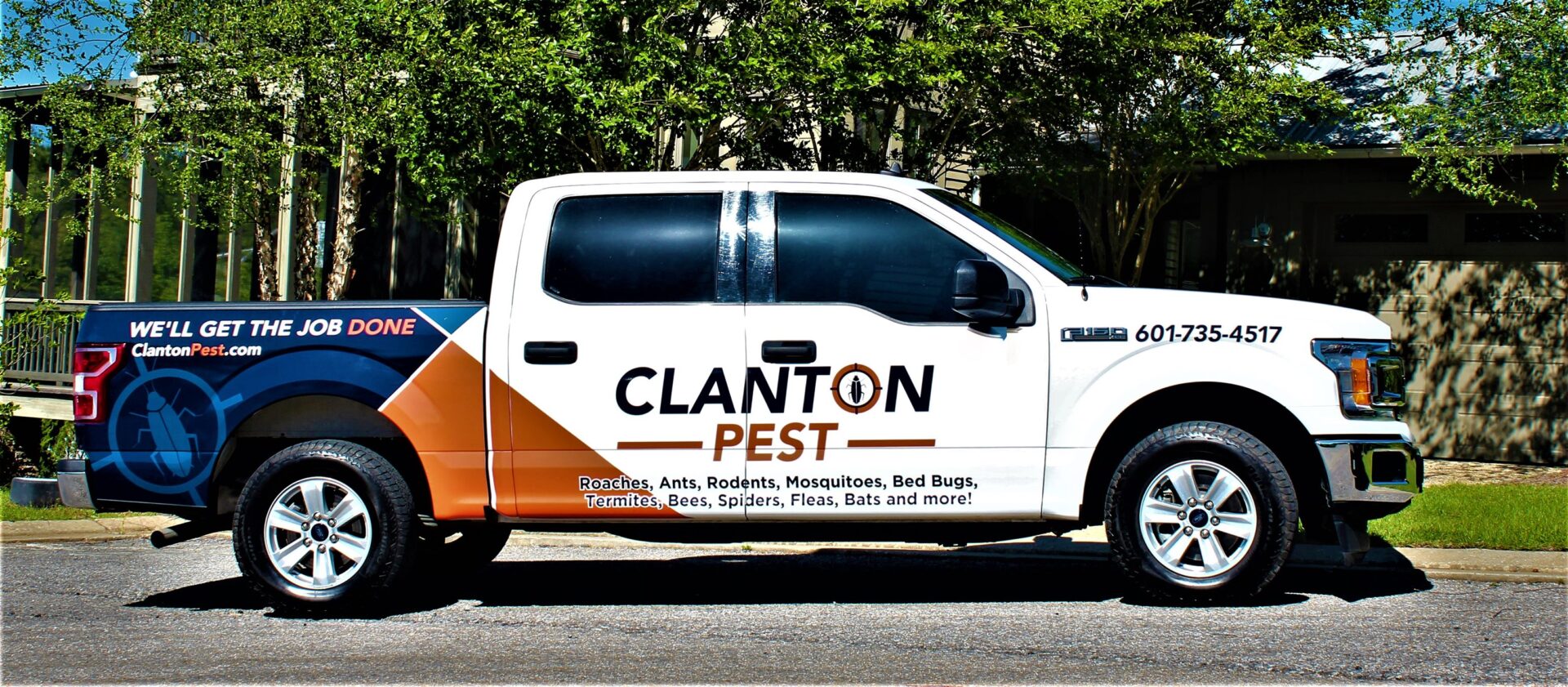 Protect Your East Central Mississippi Home From Pests With the Help of Clanton Pest
As a family-owned and operated business, Clanton Pest understands how important keeping your home and family safe is to you. And we can help you accomplish that goal by providing you with the services needed to keep your home pest-free all year round! To get started with our residential pest control services, reach out to us today!
"*" indicates required fields
Get Started With Clanton Pest Today
For professional pest control for your home or business, reach out to Clanton Pest!
Mon-Fri: 8 AM-5 PM
Sat-Sun: On Call
Yes, you can see adult bed bugs, if you know what to look for, but they are small. All five life stages of bed bugs can be found where bed bug activity exists. Bed bug eggs are tiny, white, and appear in clusters that are difficult to see. Bed bug nymphs need a blood meal in order to reach maturity,...Continue Reading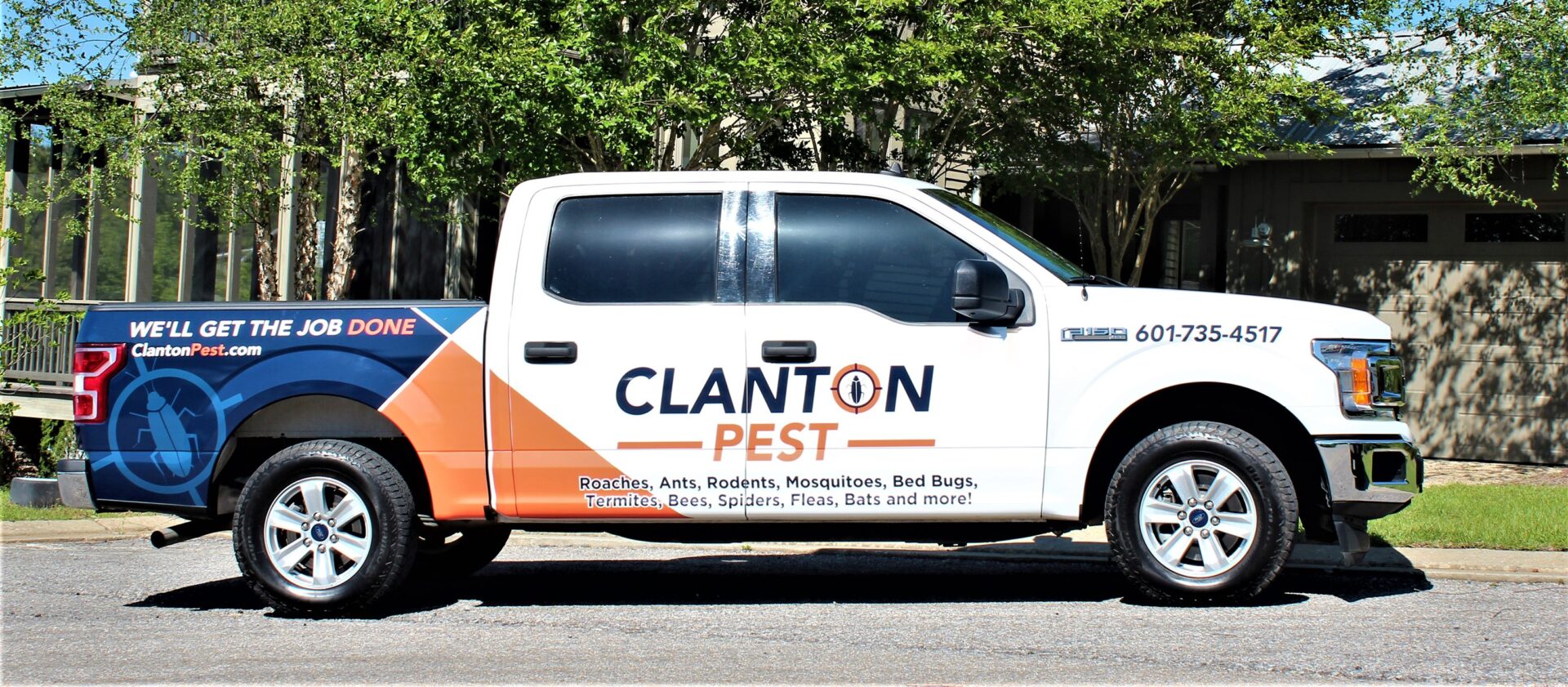 Generally speaking, honey bees are not dangerous unless they feel their hives are threatened
by an intruder. Pollinators, unlike predators such as yellowjackets, who can sting a victim multiple
times, honey bees sting as a last-ditch effort to stop an intruder. When honey bees sting, they are
…Continue Reading
While some household products, such as boric acid and diatomaceous earth, can be
used to deter fleas, along with vacuuming and shampooing flea-infested areas, often
Insect Growth Regulators (IGR) provide the most effective chemicals to eliminate
fleas. Usually, in the form of indoor, space, and…Continue Reading
This of course, varies depending on factors such as the size of the home, business, or lawn
we are treating, what program or service schedule the customer wants, and what is
the extent of the infestation we are asked to treat. For example, a large home
having an infestation of White-Footed ants,…Continue Reading
Not all mosquitoes are attracted to the same things, but generally, human skin contains
over 400 chemical compounds that could play a role in attracting mosquitoes.
Some compounds may also repel mosquitoes. It really depends on the person
and their particular combination of skin bacteria,
the food…Continue Reading
The trend in residential pest control has moved away from monthly service and toward
service on a less frequent basis. The reasons for this include refined, longer-lasting
products and a more integrated approach to pest management. Pest control
professionals, such as Clanton Pest, have implemented a…Contnue Reading
Professional exterminators will inspect your property for entryways, such as holes and
cracks in your foundation, in windows and doors, screened vents, and pipes going
into buildings. Sealing these openings is essential to prevent rodents from
entering your home or business. There are many ways to…Continue Reading
Termites can cause damage that's expensive to repair and in severe infestations,
threaten the structural integrity of your home or business. Contacting a
professional pest control company is crucial. In Southeast Mississippi,
invasive and aggressive Formosan and Asian subterranean termites
are on the…Continue Reading